happy 50th earth day
happy 50th earth day
happy 50th birthday, earth day! for your big day, we got you a pandemic.
i just read something that reminded me about how radical earth day was when it was first celebrated. there were no air quality and pollution controls, corporations were dumping waste directly into rivers and other bodies of water, and people in general had no idea how awful the water and air quality were. after regulations* were put in place, we became accustomed to the guidelines for clean air and water, and now earth day is an afterthought to most people. something we don't think about much, because why bother?
(*let's talk about federal air and water regulations for a moment. you may scream states' rights and capitalism and free market. i argue that the federal government ABSOLUTELY has authority to place regulations, and strict ones at that, on air and water quality. in fact, i would argue that an organization such as the UN should be the one making worldwide regulations. why? because air and water do not know state or federal lines. we can't pull over a water molecule for crossing into canada from the US. what we do in MN as far as crop and field work greatly affects crabbing in louisiana. we see air quality plummet when there are wildfires in alberta. water knows no bounds. air knows no bounds. get a global agency in charge of regulating them.)
and here we are 50 years later with a large chunk of the population at home because of a global health disaster, and guess what happened?
the earth shows us just how resilient and wonderful and awesome she is. i think it's an eye-opening experience that we should be flabbergasted by to know that the earth will win, no matter what we humans end up doing.
china's air pollution cleared up.
(NO2 is nitrogen dioxide. it's released when fossil fuels are burned at high temps, mostly for fertilizer production. inhalation can result in heart failure.)
beijing looks pretty clear.
You can see los angeles.
people in india can actually see the himalayan mountain range from more than 100 miles away. for the first time in 30+ years!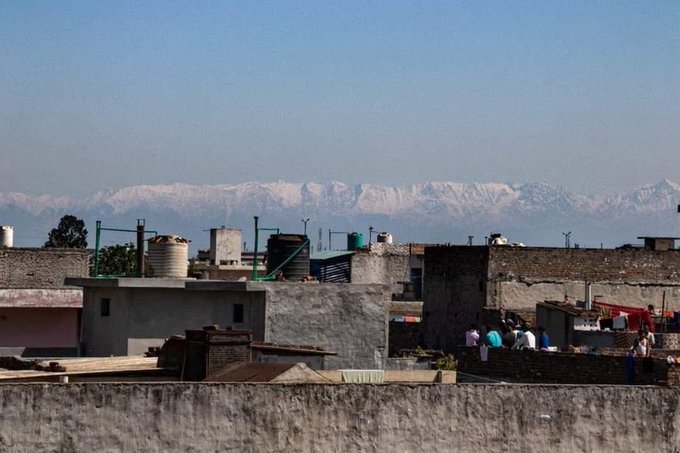 wildlife are returning to their natural habitats
in nairobi, they're seeing mount kenya.
the water in venice is the clearest it's been in years, and the dolphins have returned to saridinia (not in venice – that was fake news).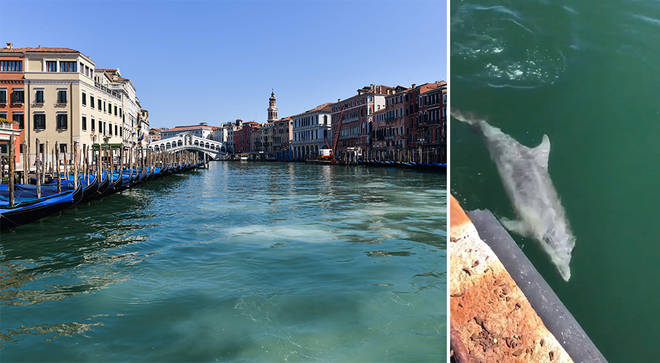 stanford has calculated that the reduction in air pollution could help save the lives of 77,000 residents. so while we hunkered down avoid death by covid, we may have also inadvertently avoided death by air pollution.
now, all these environmental silver linings are not without their inconvenience on the human population, but when it comes to the rest of the earth and species we share the planet with, i'd say that this is something we need to pay attention to. we are at a turning point as it is with climate change, and i hope that by getting an extraordinary sneak-peak what our surroundings could look like ALL THE TIME if we put in some effort with reducing air pollution, we may actually make a difference after coming out of our houses and covid-funk. the timeliness of covid with our climate precipice could not have been more perfect.
because if there's one good that comes out of this pandemic, i hope it's opening our eyes to what could be, whether in our outdoor surroundings, our work lives, our family. so happy birthday, earth day. like i always say, every day is earth day.